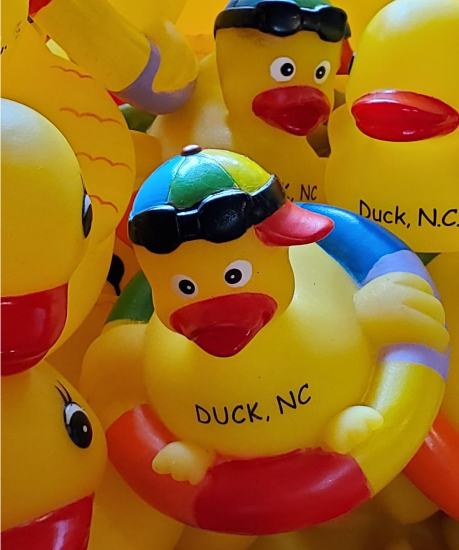 On July 1, 2011 Kathy and Don Nye purchased Duck's General Store from longtime friends Pat and Don Zerbe. They quit their daytime jobs in Wilmington, Delaware and moved to OBX to start a new chapter. The Nyes had vacationed in the Outer Banks since 1987 and have always loved Duck.

Kathy brings more than 30 years of retail experience to DGS. She previously worked for a large family-owned gift shop in Delaware and for Chicos womens clothing. Don has 40 plus years of retail experience with larger items... automobiles. He traded his passion for cars for a passion for decoy wooden ducks (one of our specialties!).

The Nyes have a great staff who work year round to create a friendly and welcoming environment. Kathy's sister Fran brought her finance background to OBX to help manage the store. During the summer you may see one of Don and Kathy's teenage grandchildren working in the store. It is truly a family affair! Looking forward to seeing and meeting you soon.